Best Pizza Delivery near Pennsauken NJ
Pizza remains one of the most frequently ordered types of food for restaurant delivery. There's little better than having a fresh pie delivered to your door, taking in the wonderful aroma as you open the box, and digging into a slice (or many). If you've grown tired of eating "fast food"-quality pizza and would like to try the best pizza delivery near Pennsauken, New Jersey, Criss Crust is at your service. Patrons from across Camden County and beyond love our incredible variety of specialty Artisanal Pizzas and authentic Detroit-Style Pizzas. Combine this top-quality food with accurate and timely delivery service, and you have a fantastic dining experience in the making.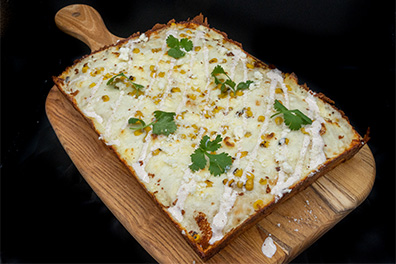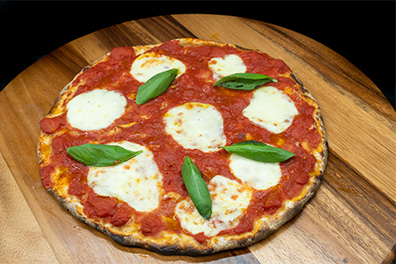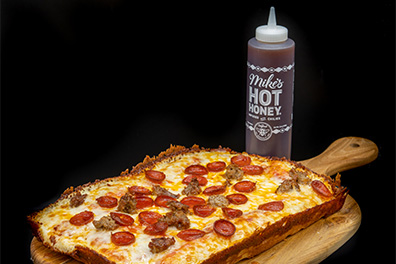 Pizza Delivery Near Me
When it comes to overall pizza quality, the dough used to make it is incredibly important. That's why our talented chefs employ a unique and unmatched dough blend to produce pizza crust that blows away expectations. We combine the dough with an array of fresh and flavor-rich ingredients, sourced from respected local vendors, to create the area's finest pizza that customers return for time and again. As you place an online order, rest assured that your Pennsauken pizza delivery will come directly to your front door from our powerful 900-degree oven. It is our mission for you to be fully satisfied, whether you have our pizzas delivered, pick them up, or enjoy them at our pizzeria.
Our sizable pizza menu offers enticing selections for patrons with a wide range of tastes and preferences. If you like your pizzas round/traditional, we serve 12-inch Artisanal Pizzas with a bevy of delectable gourmet toppings. In addition to Cheese, Margherita, and the cheeseless Tomato Pie, Criss Crust also has Sausage, Hot Honey, Bianca, Truffle, Buffalo Chicken, and a Pineapple Express Pie. Detroit-Style pizza more your style? We have you covered there as well, with an assortment of 14 inch by 10-inch offerings. Besides the Cheese, Margherita, and Tomato, some of our other popular Detroit-Style Pies include the Brunch and That's A Good Meatball. You'll find that our pizza chefs are true artists, creating inspired dishes that will reshape your view of what premium pizza can be.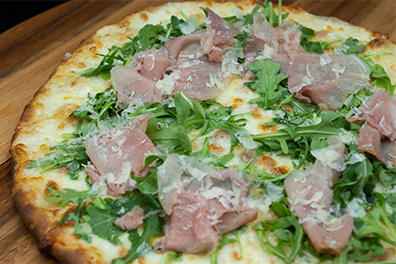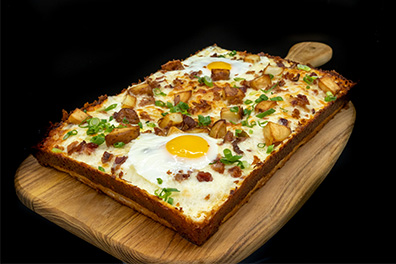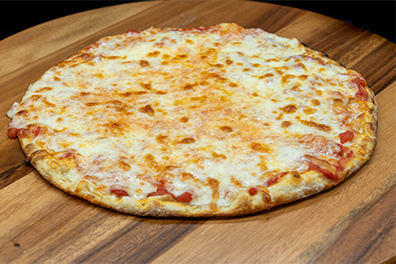 Pennsauken Pizza Delivery Places
Ordering from Criss Crust is even more special when you consider that our pizza delivery place near Pennsauken is one of ten partner restaurants within Foodiehall. This opens up a lot more opportunity, enabling you to add items from as many of these restaurants as you'd like in one simple and convenient delivery order. We carefully check all orders for accuracy and completeness, and get them out the door swiftly so that you can start enjoying them as quickly as possible. Our team is incredibly proud of the pizzas we make, and nothing makes us happier than hearing from patrons about how delightful their meals were. If you've got the hunger, we've got the top-quality pizza to satisfy it.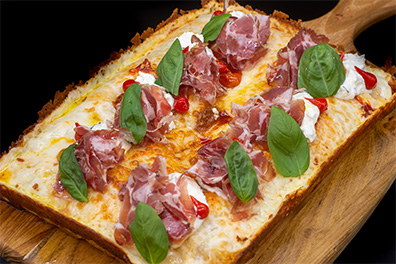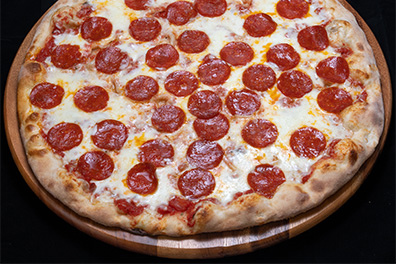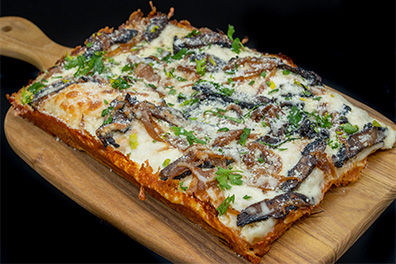 Criss Crust - Top Pizzeria near Pennsauken, New Jersey
When it comes to pizza delivery near Pennsauken, nobody offers the quality and convenience that Criss Crust does. Our menu is packed with mouth-watering options, and with the other restaurant menus to order from, everyone will have appealing choices available. Whether you prefer Artisanal Pizzas or Detroit-Style, you're certain to appreciate our fresh and tasty food. For additional information or questions, please give us a call at (856) 702-2815 or reach out online.
Best Pizza Delivery near Barrington, Cherry Hill, Clementon, Collingswood, Gibbsboro, Haddon Heights, Haddonfield, Lawnside, Magnolia, Marlton, Merchantville, Mount Laurel, Somerdale, Stratford, Voorhees, West Berlin, Erlton-Ellisburg, Woodcrest, Barclay-Kingston, Ashland, Maple Shade, Moorestown, Pennsauken, Lindenwold, and surrounding areas.