Best Pizza Takeout near Woodcrest, Cherry Hill NJ
If you're a fan of fresh and delicious pizza with a generous helping of mouthwatering toppings, you've come to the right place! Criss Crust is known throughout Camden County for having the best pizza takeout near Woodcrest, Cherry Hill, New Jersey, with a vast selection of specialty pies and your favorite Italian classics. Whether you prefer round artisanal pizzas or square Detroit Style, you can get it all for take out at our conveniently-located restaurant. With our exceptional customer service, we're the perfect pizzeria to handle your cravings. You bring the appetite, and we've got the top-quality pizza to satisfy it.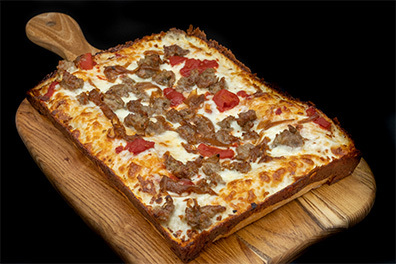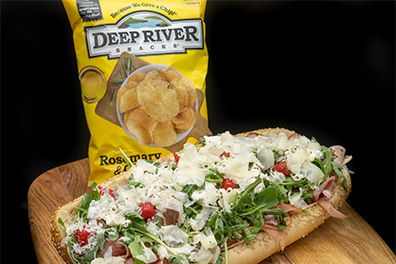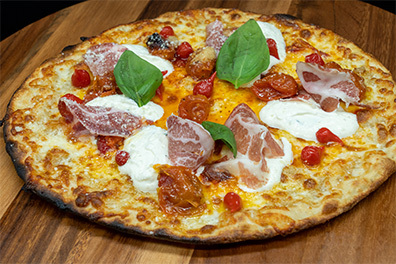 Pizza Delivery Near Me
Patrons love ordering their pizza from Criss Crust in large part because our menu offers a range of creative and enticing options to enjoy. With so many choices at your disposal, pizza enthusiasts are certain to find much to be excited about regardless of varying tastes and preferences. In addition to coming to us for Woodcrest, Cherry Hill pizza take out, many customers also take advantage of our top-notch pizza catering services that are perfect for all kinds of personal and professional special events.
At Criss Crust, we love pizza as much as you do! That's why we put fresh & tasty ingredients along with a proprietary dough blend into our 900-degree oven to produce pizza that is truly unmatched anywhere nearby. If you're a fan of more traditional pizzas, we have many fantastic 12" Artisanal Pizzas for you to try. Besides Cheese and Margherita Pizzas, other popular options include the Hot Honey Pie (Mozzarella, Sauce, Pepperoni, Sausage and Mike's Hot Honey), Bianca Pie (Prosciutto di Parma, Mozzarella, Arugula, Reggiano, and Extra Virgin Olive Oil), Pineapple Express Pie (Mozzarella, Sauce, Grilled Pineapple, Pepperoni, Sweet Italian Sausage, and Polynesian Sauce), and Truffle Pie (Mozzarella, Truffle Roasted Mushroom, Caramelized Onion, Truffle Oil, and Reggiano).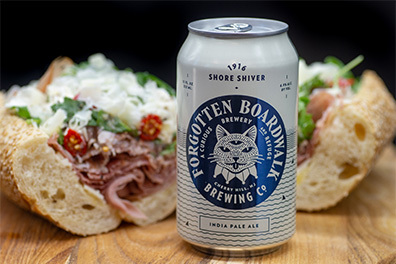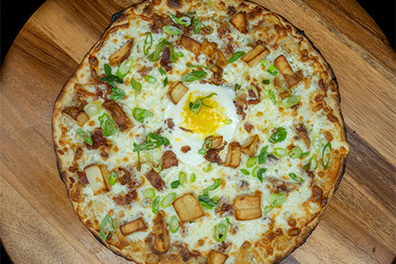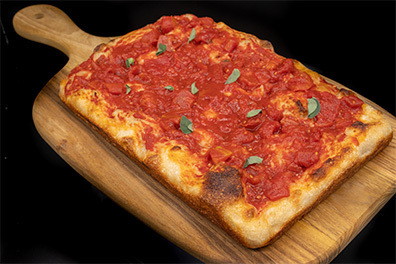 Woodcrest, Cherry Hill Pizzeria
Our pizzeria near Woodcrest, Cherry Hill also offers a number of delectable Detroit Style Pizzas that customers come to us for time and again. As with the Artisanal Pies, we have an enviable menu of 14" x 10" Detroit Pizzas to explore. Meat lovers are sure to appreciate our Detroit-Style Buffalo Chicken Pie (Mozzarella, Buffalo Chicken, Blue Cheese Crumbles & Dressing, and Celery Salad) as well as the Detroit-Style That's A Good Meatball Pie (Mozzarella, Sauce, House-Made Meatball, Ricotta, Basil, and Calabrian Chili). You'd also be remiss not to try our Detroit-Style Brunch Pie (Mozzarella, Bacon Pieces, Tots, Egg, Extra Virgin Olive Oil, and Scallions) and our Detroit-Style Tomato Pie (Sauce, Garlic, Oregano, Sea Salt, and Extra Virgin Olive Oil). No matter which pie (or pies!) you order, you'll be able to taste the incredible quality in every bite.
If you're hankering for a Hoagie, we are pleased to offer those as well! We currently have four Woodcrest, Cherry Hill Hoagies available for takeout and delivery: Chicken Parmesan Hoagie (Thinly Pounded & Breaded Chicken, Marinara, Fresh Mozzarella, Garlic Butter Toasted Seeded Roll), Meatball Parmesan Hoagie (La Frieda Beef, Pork & Veal Blend, Sunday Sauce, Provolone, Garlic Butter Toasted Seeded Roll), Italian Hoagie (Prosciutto, Mild Dry Capicola, Mortadella, Salami, Sharp Provolone, Burrata, Arugula, Tear Drop Peppers, Extra Virgin Olive Oil, Seeded Roll), and the Tindle Plant-Based Chicken Parm Hoagie (Bread and Pan-Seared "Chicken", Marinara, Mozzarella, Parmesan, Basil, Seeded Hoagie Roll). Please note that this Plant-Based Hoagie is Vegetarian, but can also be made Vegan as requested.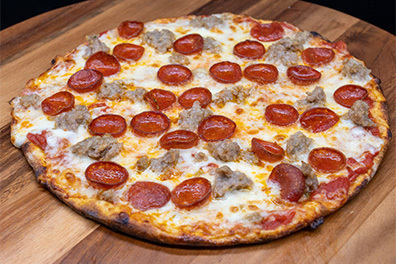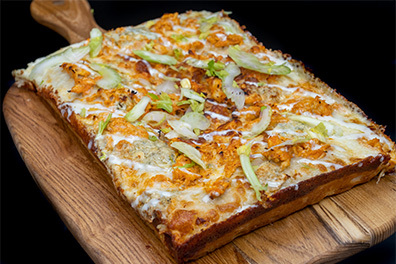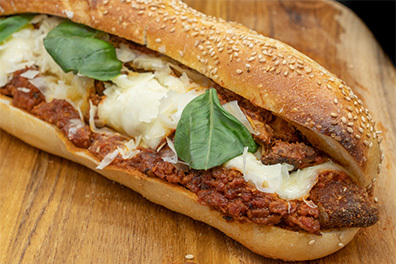 Top Pizza Restaurant near Woodcrest, Cherry Hill, New Jersey - Criss Crust
Patrons also come to us for their take out and pizza delivery near Woodcrest, Cherry Hill because we make it simple to submit your order and get the food you want in a timely manner. With our secure and straightforward online ordering platform, you can choose the menu items you desire and check out with little time and effort required. We'd also like to mention that as Criss Crust is one of the many amazing restaurants incorporated in Foodiehall, you are able to include food from our partner restaurants in one convenient order. If you'd prefer to place your order over the phone rather than online, please give us a call at (856) 702-2815.
When it comes to pizza take out near Woodcrest, Cherry Hill, we are confident that you won't find a better combination of premium quality, competitive pricing, and convenient ordering. Our highly-optimized kitchens and amazing staff produce pizza that is fresh, delicious, and sure to satisfy. We give all orders our maximum effort and attention, and strive to make our Woodcrest, Cherry Hill pizza restaurant your go-to choice for many years to come.
Best Pizza Take Out near Barrington, Cherry Hill, Clementon, Collingswood, Gibbsboro, Haddon Heights, Haddonfield, Lawnside, Magnolia, Marlton, Merchantville, Mount Laurel, Somerdale, Stratford, Voorhees, West Berlin, Erlton-Ellisburg, Woodcrest, Barclay-Kingston, Ashland, Maple Shade, Moorestown, Pennsauken, Lindenwold, and surrounding areas.