Pizza Restaurant near Magnolia NJ
For those in and around Camden County looking to enjoy a fresh slice (or several), there's no better pizzeria around than Criss Crust! Considered by many locals to be the best pizza restaurant near Magnolia, New Jersey, we've mastered the art of combining dough, cheese, sauce, and toppings to produce mouthwatering pies bursting with flavor. We are pleased to offer a diverse selection of specialty pizzas, both artisanal and Detroit Style, that you can enjoy at our shop or have prepared for delivery or takeout. As pizza lovers ourselves, we remain fully committed to providing our valued patrons with food that is delicious, affordable, and convenient.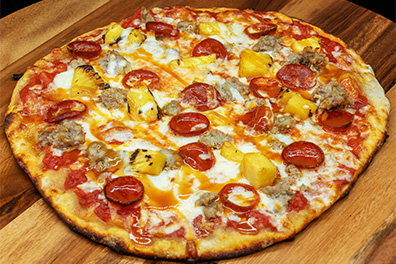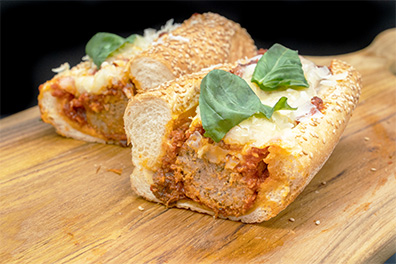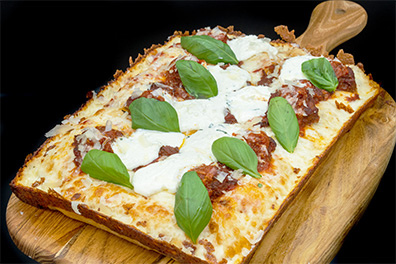 Best Pizza Near Me
One of the things that customers appreciate the most about Criss Crust is that we have a carefully curated pizza and hoagie menu that has a wide range of tasty choices to explore. No matter your preferences or tastes, we have no doubt that you'll find many options to enjoy time and again. For those in need of food for guests to enjoy at a special event, our Magnolia pizzeria is also pleased to offer excellent pizza catering services that are certain to delight.
What gives our pizza the superior, unmatched flavors that patrons can't get enough of? A lot of it comes down to our exceptional standards and time-tested processes. The talented chefs at our pizza shop near Magnolia combine tantalizing ingredients with a unique dough blend, and cook it to perfection in our 900-degree oven. We are well known for our 14" x 10" Detroit-Style Pizzas. Our Bianca and Margherita Pies are extremely popular, as are the Brunch Pie, Hot Honey Pie, Truffle Pie, and Pineapple Express Pie. Regardless of which one you ultimately choose, you can look forward to enjoying a quality meal that is fresh and carefully prepared.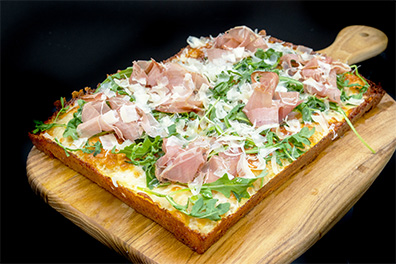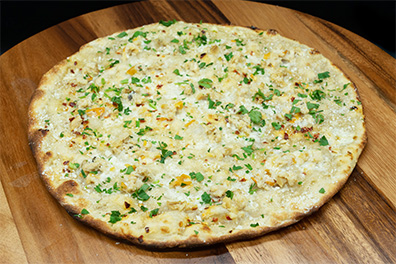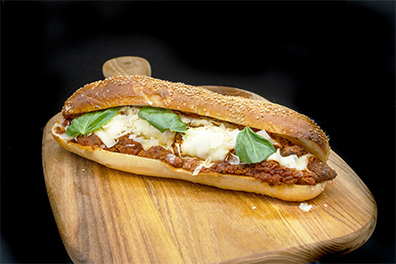 Top Magnolia NJ Pizzeria
For those patrons that prefer classic-style pizzas, our Magnolia pizza parlor has a number of amazing 12" Artisanal Pizzas that you're sure to love. In addition to Cheese and Margherita, our other pies include Sausage, Buffalo Chicken, Truffle, and Hot Honey. As with our Detroit-Style Pies, these circular pizzas are made using the freshest ingredients available and infused with outstanding flavor profiles that you're unlikely to find anywhere else. Besides pizza, you also can't go wrong with our delightful hoagies. Current options are the Italian, Meatball Parmesan, Chicken Parmesan, and Tindle Plant Based Chicken Parm. These hoagies are incredibly satisfying, and will quickly become your new favorites.
Just as food quality is of paramount importance to us, so too is convenience. That is why, in addition to comfortable dine-in, we also offer dependable pizza delivery and take out through our quick and simple online ordering system. You'll find that it's a breeze to select the menu items you want to eat and complete the standard check out process. For those that want to order by phone, we have friendly associates ready to assist at (856) 702-2815. Customers also greatly benefit from Criss Crust being one of nine fantastic Foodiehall restaurants. This means that in one order you can get items from any of the partner restaurants you want. None of the other pizza restaurants near Magnolia offer the convenience and value you'll find at Criss Crust.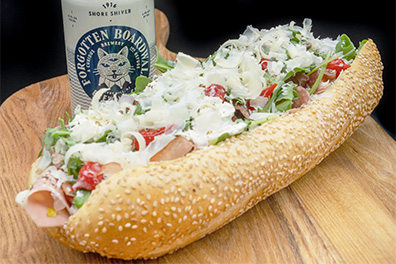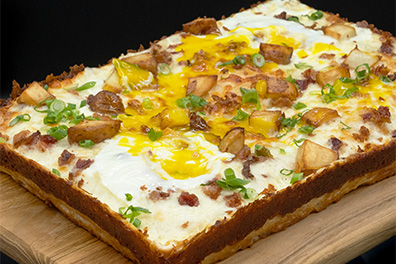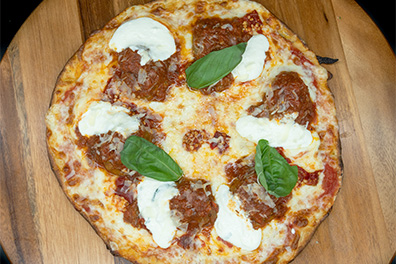 Pizza Restaurant near Magnolia, New Jersey - Criss Crust
At Criss Crust, we take great pride in the top-quality pizza and hoagies we serve on a daily basis. It is our goal to provide you with the best Magnolia pizza restaurant experience in the area, whether you dine with us at the pizzeria or place an order for takeout or delivery. Give our pizza a try today, and we'll be sure to exceed your expectations.
Best Pizza Restaurant near Barrington, Cherry Hill, Clementon, Collingswood, Gibbsboro, Haddon Heights, Haddonfield, Lawnside, Magnolia, Marlton, Merchantville, Mount Laurel, Somerdale, Stratford, Voorhees, West Berlin, Erlton-Ellisburg, Woodcrest, Barclay-Kingston, Ashland, Maple Shade, Moorestown, Pennsauken, Lindenwold, and surrounding areas.